Sex dolls bring pleasure and fun, without the judgement or hassle of dating. You can try new things, explore your fantasies, and enjoy the pleasures of sex whenever you would like, from the privacy of your home. 
The technology and design of sex dolls has increased over the years, and now men and women can play with realistic sex dolls that look and feel just like a real person. The dolls have all of the openings that you would want for different sexual positions and acts, including a vagina, anus, mouth and even a clitoris. 
Realistic sex dolls are more than inflatables with an opening; they often have built-in technology that makes them warm so they feel even more real. They also smile and even make sexual noises to heighten your arousal and motivate you as you play. 
With so many options and features available with sex dolls, it can be difficult to choose the perfect doll for your desires. This guide is designed to walk you through the process, so that you can order the ideal doll for your tastes. 
What Are the Custom Features for Sex Dolls?
As you follow the steps below to choose the perfect realistic sex doll, you will want to consider the different features available with  Sexindoll. Our silicone sex dolls are designed for ultimate pleasure and enjoyment, with lots of customisation options and styles to choose from. All dolls have vaginas, anal holes and mouths, and some dolls are even equipped with penises for transexual exploration. 
You can not only choose the size of doll that you want, you can design your ideal doll with your choice of breast and butt size, hairstyle, skin and eye color, and even select your preferred pubic hair. 
Today's sex dolls are much more than inflatable toys, they are specifically designed to heighten sexual pleasure when used to masturbate. Crafted to be extremely realistic in appearance and texture, these silicone and TPE sex dolls enable anyone to experience the pleasures of sex with features like: 
⦁ Life-Like Skin – We design our realistic sex dolls with skin that feels smooth and soft to the touch, and looks and feels very much like real skin with a dense, realistic consistency. The exterior skin of the sex dolls is also made to last, with a long lifespan and highly-tactile durability. It's tasteless and easy to clean with soapy water after each use. 
⦁ Flexible & Durable Construction – Our realistic sex dolls are designed for ultimate pleasure, and made to last from the inside, out. The 'bones' of the doll are made with metal and high polymer, and every joint is composed of a resinous material to ensure flexibility for any sex position you would like to try. You can arrange your sex doll into any position to maximise your experience. 
⦁ Arousing Sensations – With intelligent heating and sound-generating technology, Sexindolls can heighten your arousal and sexual pleasure. The doll can be heated to the same temperature of the human body (37℃) so that it feels like you're having sex with a real person. By gentle touches, hardcore sexual intercourse, and even fingering, your doll will make sexual noises such as moans and groans to communicate her ecstasy and enjoyment.
How Does a Sex Doll Function?
With a sex doll, you can enjoy all of the pleasures of sex with more convenience and no judgment. You might not be able to try some positions or sex acts with a real person, but a sex doll is there to accommodate your every wish. Realistic sex dolls are designed to look and feel real, and bring your arousal and pleasure to the next level when you use them for intercourse and masturbation. 
There are other ways a sex doll functions, such as: 
⦁ Providing sex whenever you desire. If you are unable to find a human sexual partner, you can use your sex doll whenever you would like. A sex doll can also augment your sex life by providing a safe, judgment free partner for sex acts or additional frequency when your human partner is unavailable or uninterested. 
⦁ Listening without judgment. Sometimes you just need to talk. After a long day at work or a difficult experience, you can talk to your sex doll free of judgment and get things off your chest. 
⦁ Posing for pictures. Show off creative poses and outfits with your sex doll by staging her for photos and sharing them with other sex doll customers. Or, if you are a more private person, you can take pictures for yourself to bring along on your travels and enjoy your sex doll from a distance.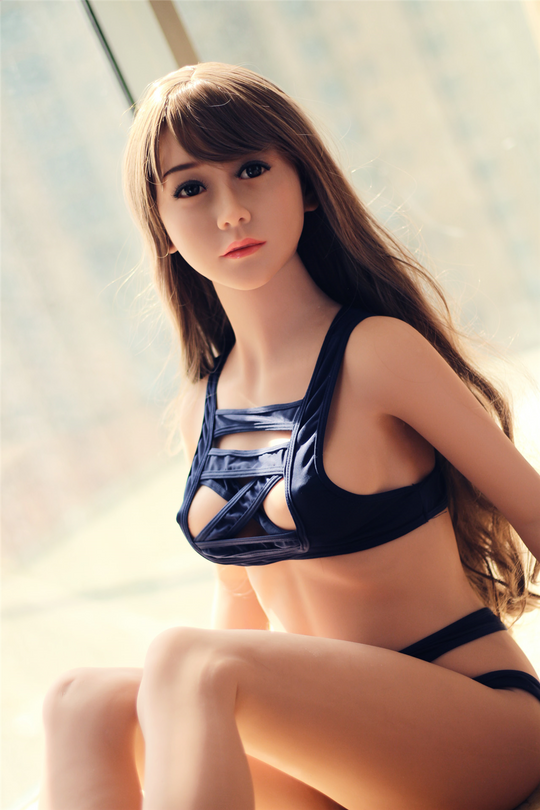 What Is a Sex Doll Made With?
Original sex dolls were made with plastic inflatable material, and did not look at all realistic. Some were made with vinyl or latex, which offered flexibility but didn't have the soft, supple texture of real female skin. 
Today's sex dolls are usually made with silicone or a combination of silicone and other materials over a metal frame with polymer resin joints. There are advantages to each of these materials:
⦁ Silicone – Many modern sex dolls are crafted with silicone 'skin', which is ideal for sex dolls because it is incredibly soft and supple. Silicone is more realistic than plastic, because it looks and feels like human skin. 
⦁ TPE – Some high-end sex dolls are made with TPE (Thermoplastic Elastomeric), which is a rubbery material that combines thermoplastic and elastic properties. The result is a very flexible, realistic doll that you can pose for any sexual position. The plasticity of TPE makes it easy for sex doll manufacturers to mold the body into unique, customisable shapes so that you can have the breast size and body shape you desire. TPE has a lovely, soft texture, and offers better flexibility and shock absorbtion even for rougher, more hardcore sex. The TPE material is also hypoallergenic, and won't cause any hyperactive reactions when you use your doll. 
How to Choose a Sex Doll
Today's sex dolls have so much to offer, fulfilling almost any desire! They come in different heights, with various options for breast sizes and body shape. You can also choose from a selection of skin colors, wig styles, and eye color. If you prefer a built-in vagina or a separated vaginal opening, you can have your choice. 
We also offer more than just female dolls. OV Doll has male sex dolls as well as shemale sex dolls available. The shemale dolls are beautiful and feminine but also have rock-hard abs and a penis, and you can choose to have interchangeable penises that are flaccid and erect to expand your options for play. 

As you choose your sex doll, there are several steps to follow to help you choose the best one for your needs and preferences: 
⦁ Step One: Determine Your Budget
Realistic sex dolls can be very expensive, but not all dolls are over $1,000. You can still find a beautiful and realistic sex doll if you have a limited budget. Cost is important for a lot of people, but you should still be able to get a good deal on a sex doll. Browse our Cheap Sex Dolls if price is a concern. Remember that more expensive dolls can be more long-lasting and come with additional features, so it might be worth it to save up for the perfect sex doll. 
⦁ Step Two: Choose Your Doll's Height
Sex dolls come in a variety of heights, so that you can select one that matches your preferences and your own body in order to play more comfortably. Our dolls range between 65cm and 180cm in height, and weigh between 15kg and 40kg. If you want a tall girl, you can have one! However, we recommend the shorter sex dolls (100cm – 145cm) for your first doll, since these dolls are also lighter and easier to transport, clean and use. Once you are comfortable with your normal-sized doll, you can upgrade to a taller one (158cm – 170cm), but the choice is really up to you. 
⦁ Step Three: Select Your Doll's Physical Attributes
Whether you prefer slim or plump, young or mature, you can find the doll for your tastes and desires. We offer dolls with large or small breasts, plump or normal butts, and more. Not only can you choose between several options for skin and eye color or wig styles, you can also select from different ethnicities and face styles including Anglo-American, Asian, young girl, domineering woman, cartoon, anime, manga, elf, and loli. 

If you are buying your very first sex doll and you aren't ready to make an investment into a life-sized realistic sex doll, OV Doll has a selection of mini sex dolls (65cm) or torso-only sex dolls. These dolls are more compact, so they take less time to clean, are more lightweight, easier to store, and more convenient to bring along as you travel. Despite the size and incomplete body, torso-only dolls still bring all of the pleasure and enjoyment of a full-sized doll. The dolls are very attractive, with your preferred breast size, shapely waistlines, and soft, smooth skin. You can choose from all of the face styles and body characteristics with a full-sized doll, including skin and eye color.